*** An article I originally wrote for The Odyssey Online in 2017.***
Pop culture insinuates that writers and coffee shops go together like peanut butter and jelly. I have even seen memes on Facebook goofing on writers "feeling the need" to "be seen" in coffee shops. Apparently, some people view this as a vanity on the writer's part, whom is assumed to be a hopeless and self-absorbed amateur, trying to prove they are a real writer.
I don't know about the narcissistic novice part but this is a stereotype that has a lot of truth behind it–at least for me. (Oh yes, I went there. Stereotypes often develop because there is a kernel of truth within them.) I personally love writing in coffee shops or places like Panera, a chain restaurant that has become an unofficial host for everything from business meetings and study groups, to writers and board-gamers. (Just FYI: Don't do this in a place where people actually wait on you. It's impolite as those people depend on tip money and it takes lots of customers to make good tip money! Go to a place where you serve yourself.)
1. It Fosters Creativity
Sometimes a change of scenery really does "clear out the cobwebs," so to speak. An influx of new energy can breathe life back into your piece or back into your writing brain if you find yourself struggling.
2. It's Easier to Concentrate and Drift Off Into Story Land
Some writers would surely argue on this point as they find themselves too easily distracted by the hustle and bustle around them. That is understandable. For me, it works the opposite way. At home, with the TV on, the phone ringing, adorable cats and dogs demanding attention, and conversations possibly relevant to me taking place, I frequently lose my focus. Removing myself from those distractions can be valuable particularly since I only bring notebooks with me.
Anyone who knows me well understands that my laptop does not leave the house. It is far too precious a tool to me and I have imagined too many "nightmare scenarios" (I drop it in a parking lot, it gets destroyed in an accident, curious black bear breaks into car and crushes it, and so forth and so forth) to take the risk. It also eliminates the possibility of jumping onto that delightful time-suck known as Facebook or adding more items to my wishlist on Etsy. (Yep, I also silence my phone and conceal it safely in my handbag when I am alone and getting serious about my work. No apps for me!)
3. It's Inspiring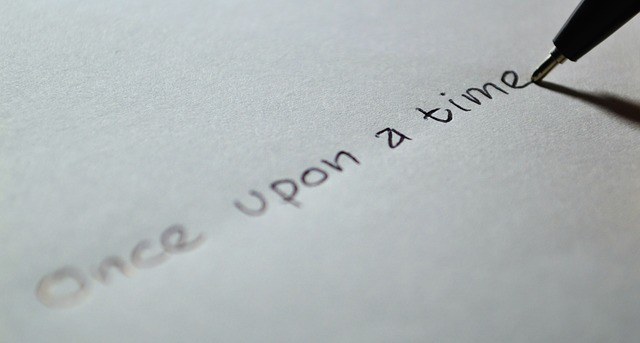 Writing in eating and drinking establishments can also be deeply inspiring. Any writer who reads "how-to" articles (and most of us are obsessed) will tell you that we are commonly advised to people-watch and even politely eavesdrop on conversations to learn how real humans speak and therefore how characters should speak. Yes, creepy creative people are watching you!
4. FOOD AND DRINK!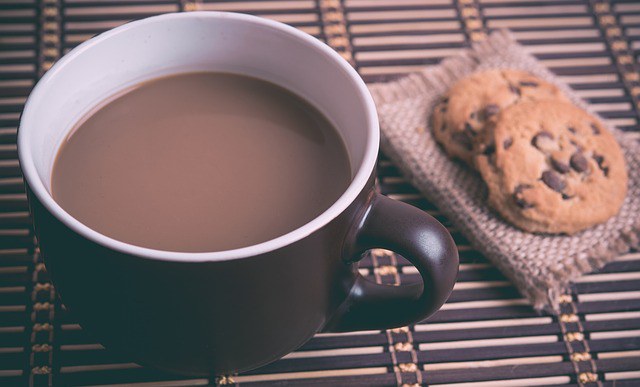 Lastly, coffee is found in these places. Coffee. And brownies. And cookies. And sometimes the cookies are even warm. Who could resist that?
Write on!
Author:

K. A. Moscatello

I am a longtime writer aiming for publication in the not-too-distant future! I enjoy writing about love in days long past, walking a line between historical fiction and historical romance. Currently working on the second draft of my novel set during the French Revolution. Follow my journey here and on Twitter and Facebook. Twitter: kmoscatello@kmoscatelloauth . Facebook: K.A. Moscatello, Writer View all posts by K. A. Moscatello